Arrival at the airport
As I stated in my post, Getting to Cuba, you have to obtain a visa or tourist card in order to go to Cuba.  The good news is that it was as uneventful as the folks over at Via Hero said.  When I arrived at Miami airport, I went to the American Airlines kiosk to check-in.  You will not be allowed to check-in online if you are going to Cuba.  During the check-in process, one screen asked about my purpose for going to Cuba.  Your options will be one of the 12 pre-approved OFAC categories.  The rest of the questions were the normal check-in questions.  Questions like: are you carrying flammables, is there an infant on your lap, etc.  Once I received my boarding pass and luggage tag, I went over to the Cuba Ready desk.  This all occurred near checkpoint 3 of the Miami airport.  The "desk" was a rolling counter in the middle of the check-in area.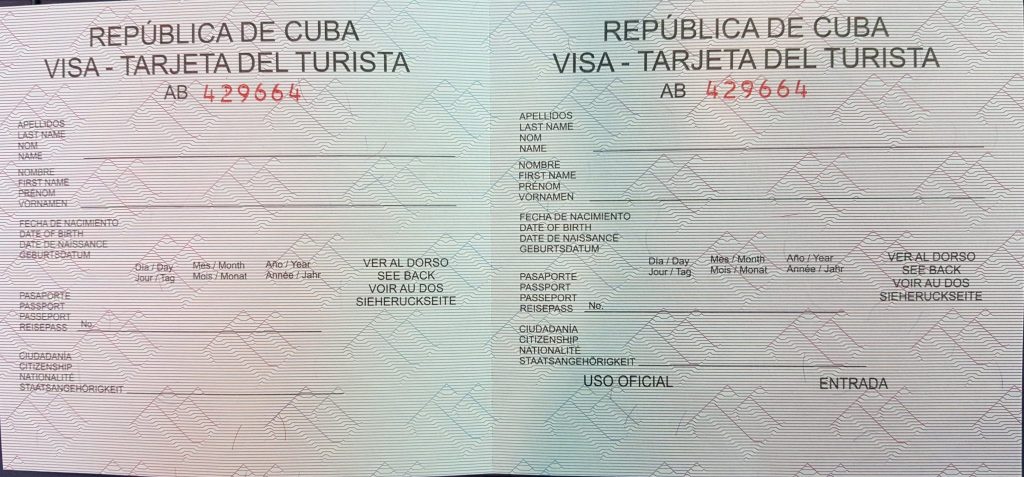 Obtaining the visa
The visa cost was $100 USD.  I was able to pay with a credit card.  Great! because I needed all my cash for Cub.  Most US bank credit  and debit cards do not work in Cuba.  You can pay less, but you will have to go through the visa process outside of the airport and well in advance of your travel.  This was same day, hassle-free, and well worth the extra cost.  I received a pink form to  be presented  when I arrived in Havana.  The kiosk staff instructed me to complete both halves of the form prior to landing in Cuba.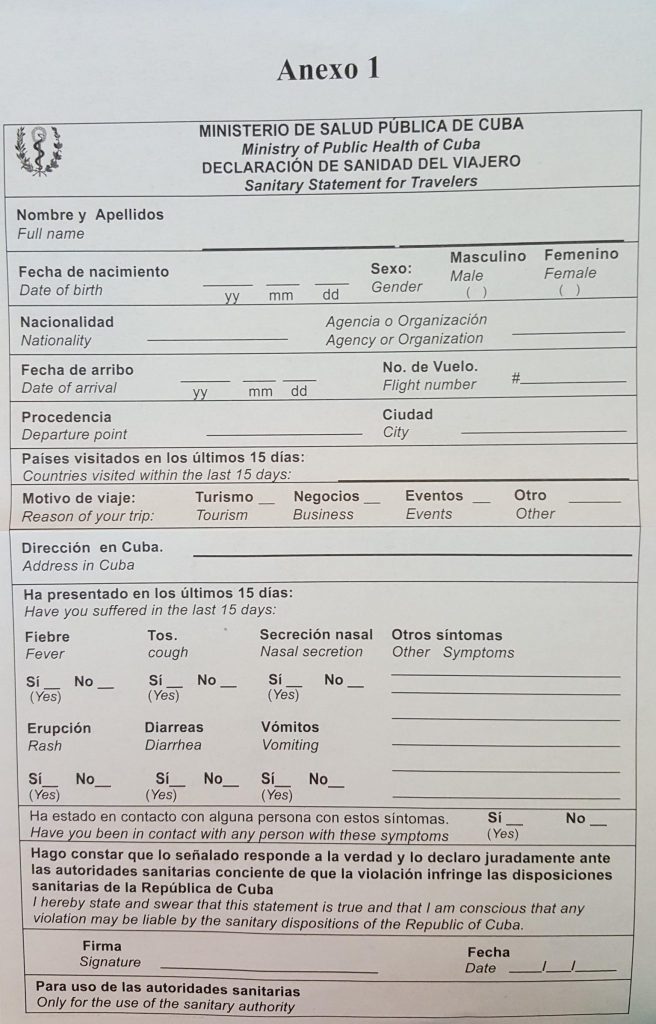 Health form required
I also received a white health form.  The health form basically asks if you have a cold or have been around anyone with a cold.  I handed this in to the health officials at the Havana airport, after passing through customs, prior to getting my bags.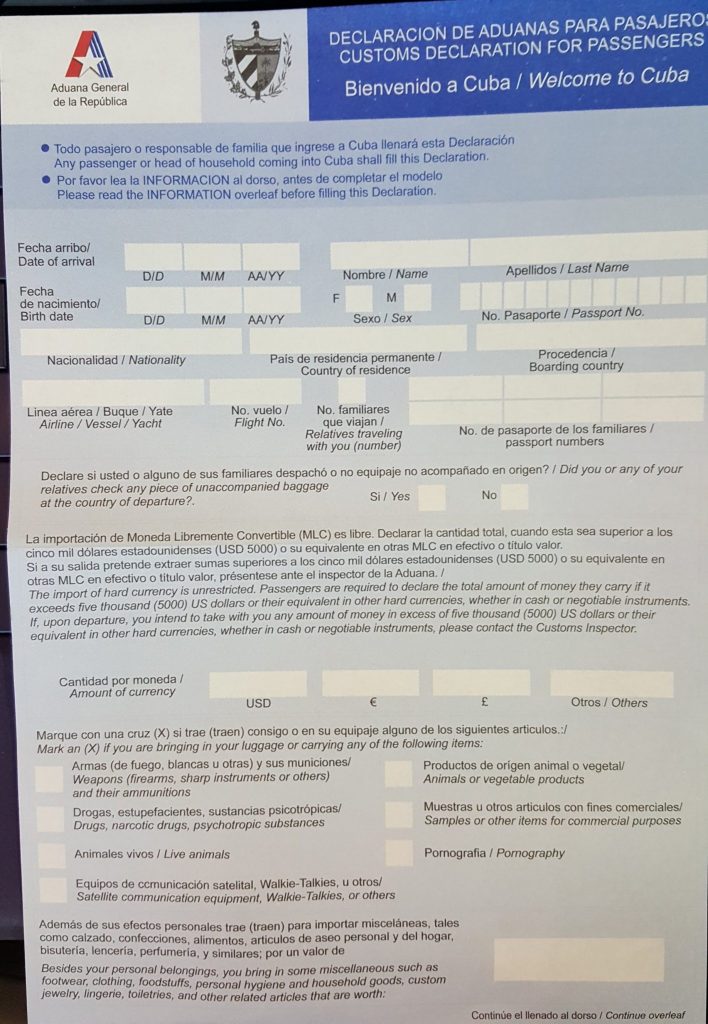 Customs form
Lastly, I received a Cuban customs form, similar to the one you receive when entering the US or most other countries.  However, the USD limitation for declaring cash is $5,000 when traveling to Cuba, instead of the $10,000 that I am accustomed to seeing.
After picking up my bags, I was officially in Cuba.  Now for the adventure!